The 2002-2003 Car
The car was a "Russell Brown" chassis built on a Chevy Malibu frame. (Russell's info at bottom of this page) It uses Ford front spindles, small block Chevy motor, Muncie 4 speed, and a Ford 9" rear end. I run a Pontiac Grand Prix nose purely for aesthetics. (I like the look of it) The sheet metal body pieces (roof, fenders, sides, etc) were hand fabricated by Ed Johnson of EdJ81Racing.

Class: "Hobby"
Weight Limit: 3000 lbs.
Number: 77 (Font used on the door & roof numbers is called Staccato 555)
Colors: Black and Purple.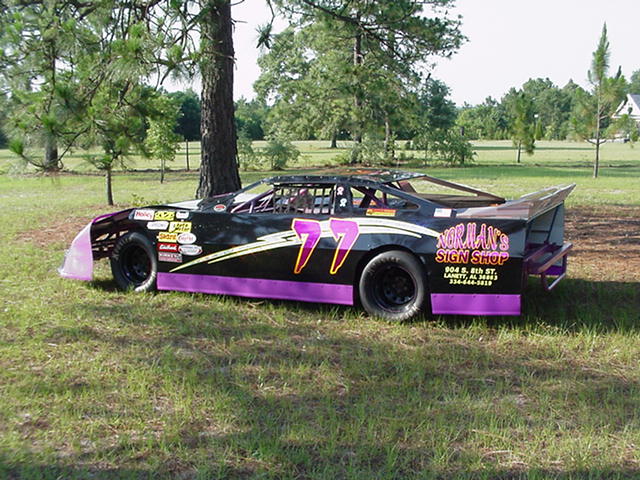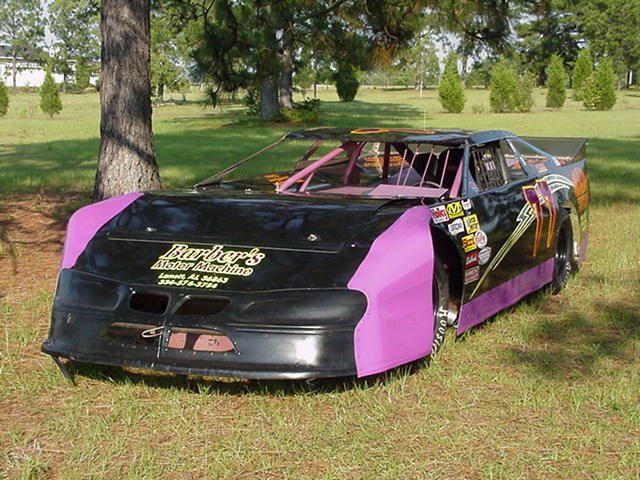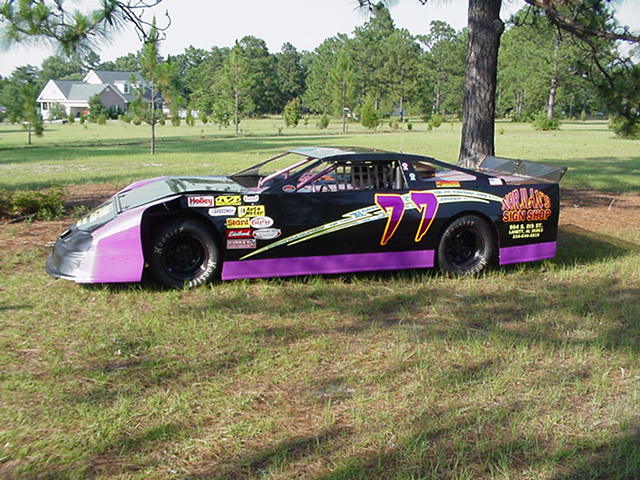 Russell Brown Race Cars
3819 Newsome Rd
Valdosta, GA 31606
229-242-4233